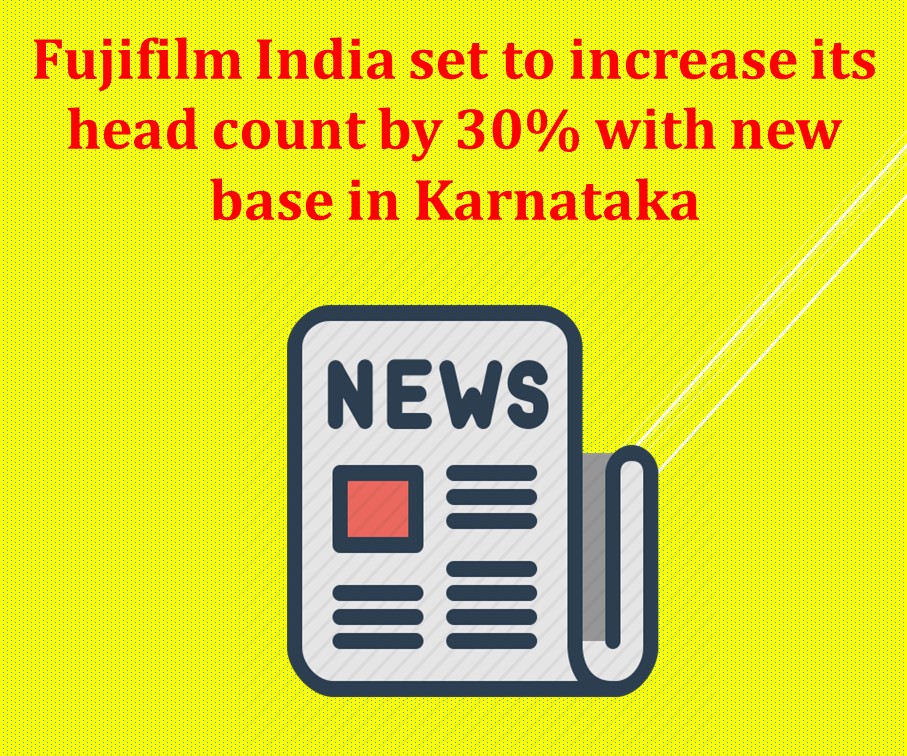 Fujifilm India set to increase its head count by 30% with new base in Karnataka
February 4, 2020

Posted By :

Peeyush Jaiswal

16 views
Fujifilm India, global pioneer in imaging technologies is now gearing up to to increase workforce by 30% in the city across functions like Electronic Imaging Division, Instax, Industrial Products and Medical Systems. The move follows after it opened its new office in Bengaluru.
Currently the company is serving its customers across India from its five locations at Mumbai, Kolkata, Chennai, Bengaluru and with its head office in Gurugram.
According to the company, the southern foray will  help it to expand its presence in southern India to better serve its existing customers, and also provide an ideal environment to its workforce.
The new office on Infantry road is will also offer endoscopy and DSC camera service centers to serve its ever-increasing customer base in the region. The Bengaluru team will work closely with the Gurugram head office and other offices in India and around the world to drive value from collaborative innovation.
Speaking at the launch of the new Bengaluru set-up, Haruto Iwata, managing director, Fujifilm India said, "India is the most important market for us in the Asia-Pacific region. We see a huge potential in the country from a market, innovation, and talent point.
Our new office is reflection of our commitment and trust in the promise that the country holds. Our vision has always been to provide an open, fair and clear workplace culture that allows individuals to ascertain their objectives sincerely, make rational decisions, and continuously take on challenges with courage. The new set up offers a collaborative and efficient workspace to boost productivity and growth, he added.
We are focused on offering a dynamic workplace with immense growth potential to all our employees, said Navneet Kumar Ahluwalia, head – Human Resources & Administration, Fujifilm India.
According to Sanjeev Kohli, project coordinator and senior manager, admin, Fujifilm India the setup of the new office was completed in around 70 days. We designed keeping in mind the vibrant colors defines the setting of a workplace and influences an employee's mood and the entire office environment.